Jigsaw puzzles have been a beloved pastime for centuries. They challenge our minds, foster collaboration, and offer a rewarding sense of accomplishment. But have you ever thought about creating your own?
What do you need?
A CO2 Laser Engraving Machine uses CO2 gas as the lasing medium, which, when electrically stimulated, produces an intense beam of light that can precisely cut or etch various materials.
This machine provides a high level of precision, versatility, and speed that makes it ideal for creating intricate jigsaw puzzle pieces.
A UV Flatbed Printer is a device that can print high-quality images directly onto various surfaces. The "UV" stands for ultraviolet, the light used to instantly dry or 'cure' the ink.
The UV Flatbed Printer allows for vibrant, high-definition prints that can adhere to various surfaces, including the materials commonly used for jigsaw puzzles.
Your Puzzle Design
Crafting a jigsaw puzzle begins with two designs. One is the puzzle format, which consists of many lines, you can search online and get free files for testing.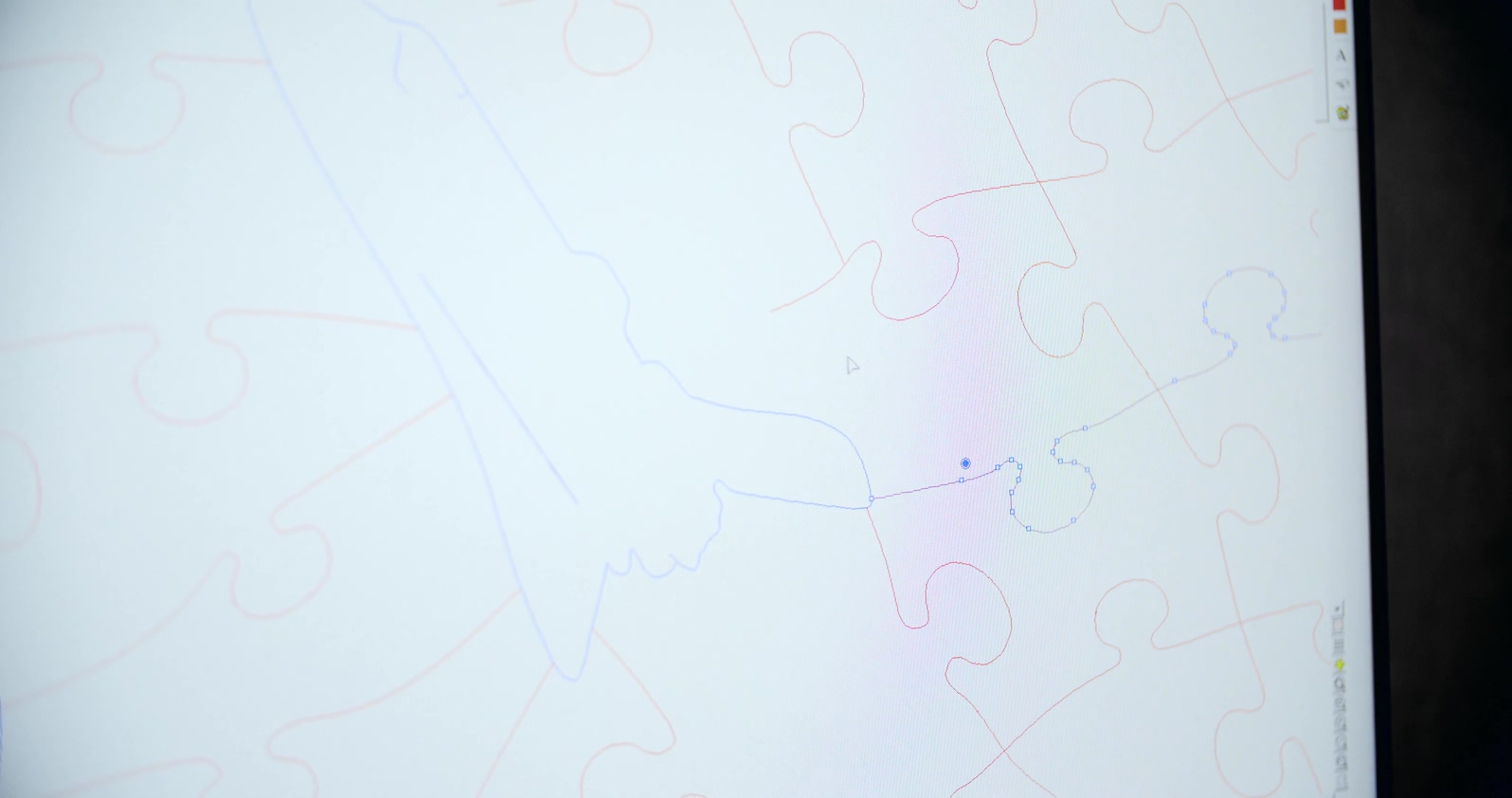 The other is the image file. This could be a photograph, a painting, or a digitally created image. The design should be clear, high resolution, and formatted to your desired puzzle size.
Material selection is a crucial step in puzzle creation. Wood and acrylic are popular choices due to their durability and ease of handling with the CO2 Laser Engraving Machine.
Cutting the Puzzle with CO2 Laser Engraving Machine
Start by uploading the puzzle format into the software connected to your machine.

Adjust settings such as speed, power, and frequency as per your material.

Initiate the cutting process and supervise as the machine precisely cuts along your puzzle design.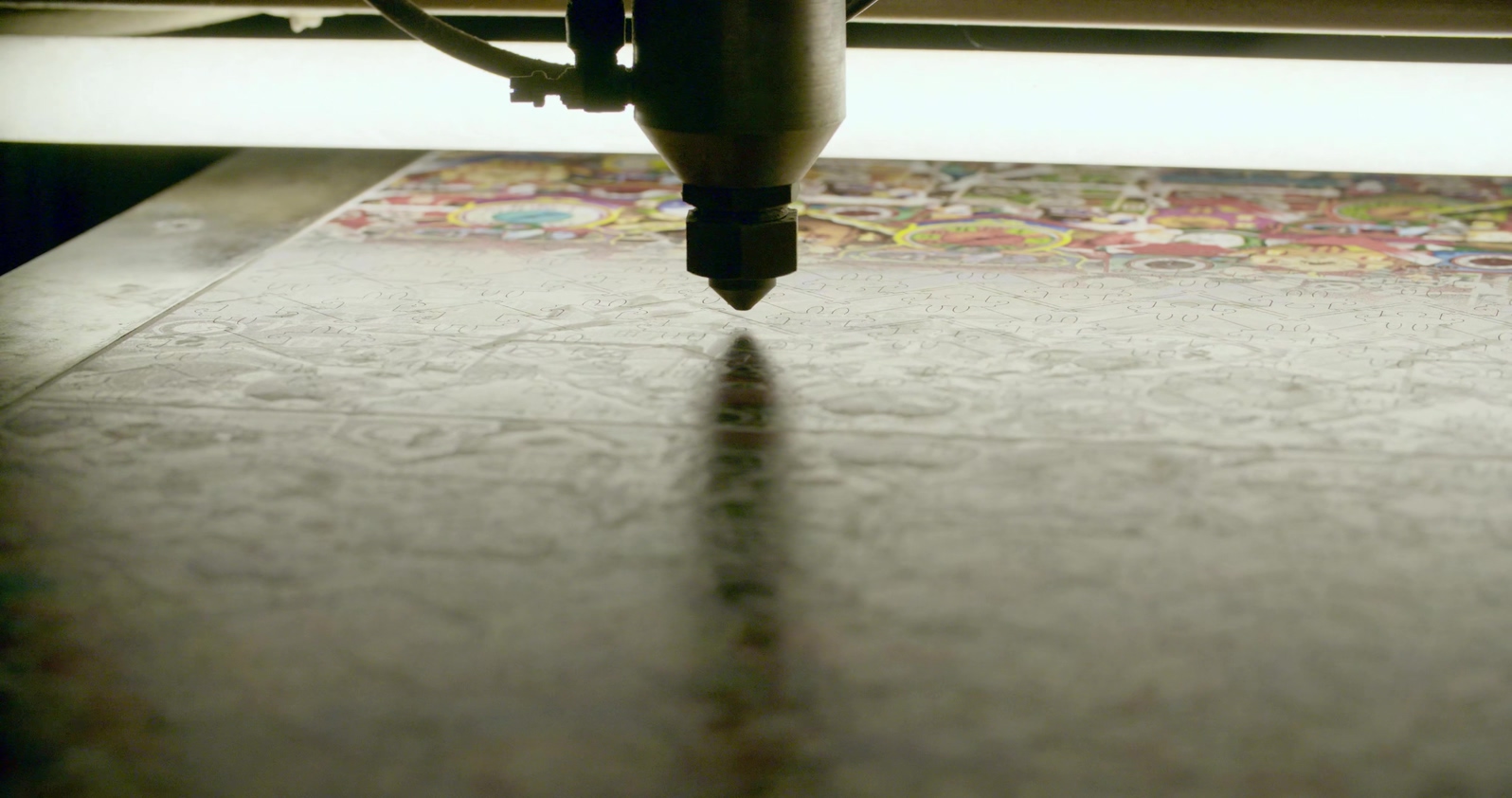 Printing the Puzzle with UV Flatbed Printer
Prepare your image file and load it into the printer software.

Align your cut puzzle pieces on the printer bed.

Initiate the print and watch as your design comes to life on each puzzle piece.
Finishing Your Jigsaw Puzzle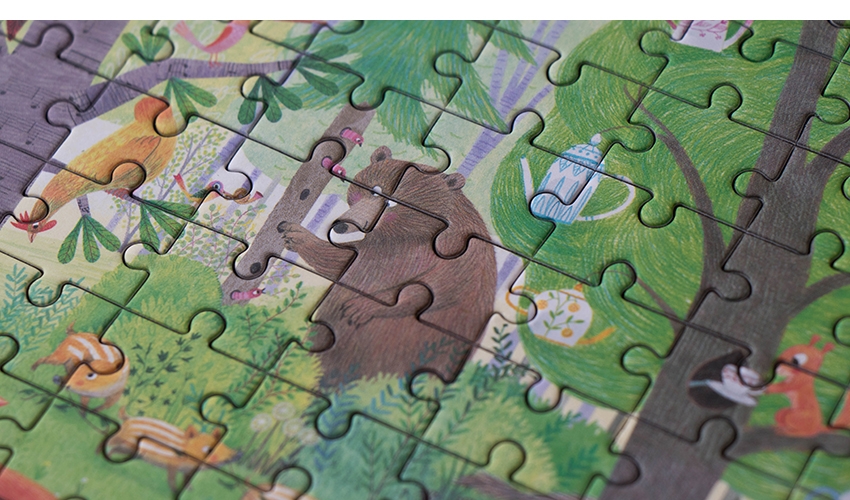 If you are interested in the full process of printing jigsaw puzzle, feel free to visit our Youtube channel and take a look. We offer both CO2 laser engraving machine and UV flatbed printer, if you are interested in getting into printing business or expand your present production, welcome to send an inquiry and get quotation.
---
Post time: May-18-2023